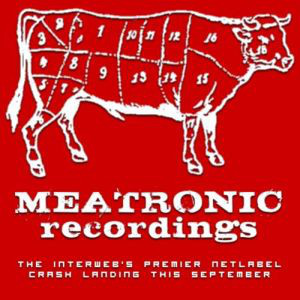 Meatronic is a netlabel based out of Tampa, Florida that focuses primarily on experimental,
techno
and noise artists.
We distribute music that is available exclusively in the form free MP3 downloads (192kbps CBR) with special releases on tangible media such as CD, DVD and vinyl.
All of our net releases are backed by a Creative Commons license which means you are free to
download
and distribute as you wish as long as you are not profiting from it.
All rights of the artists and of their recorded material are reserved.
All tracks and graphics are copyright of their respective authors.
Meatronic Recordings

P.O. Box 49003

Tampa, FL 33646